Booking.com celebrates the range of feelings that traveling evokes in latest iteration of 'Live Curious' campaign.
Booking.com, the digital travel leader connecting travelers with the widest choice of unique places to stay, a range of must-do travel experiences and seamless transport options, and adam&eveDDB have released the next iteration of its 'Live Curious' advertising campaign. The six spots were created by Genevieve De Rohan Willner and Selma Ahmed, and directed by Fredrik Bond through MJZ with DoP Monika Lenczewska and Matemade as a second unit.
Th­­e new creative work celebrates six real human moments, packed with emotion, to capture and celebrate the range of feelings traveling evokes in all of us. From joy and freedom to determination and wonder, each moment is made possible by one of Booking.com's product features.
Booking.com empowers travelers to experience the world while awakening the inner explorer in everyone.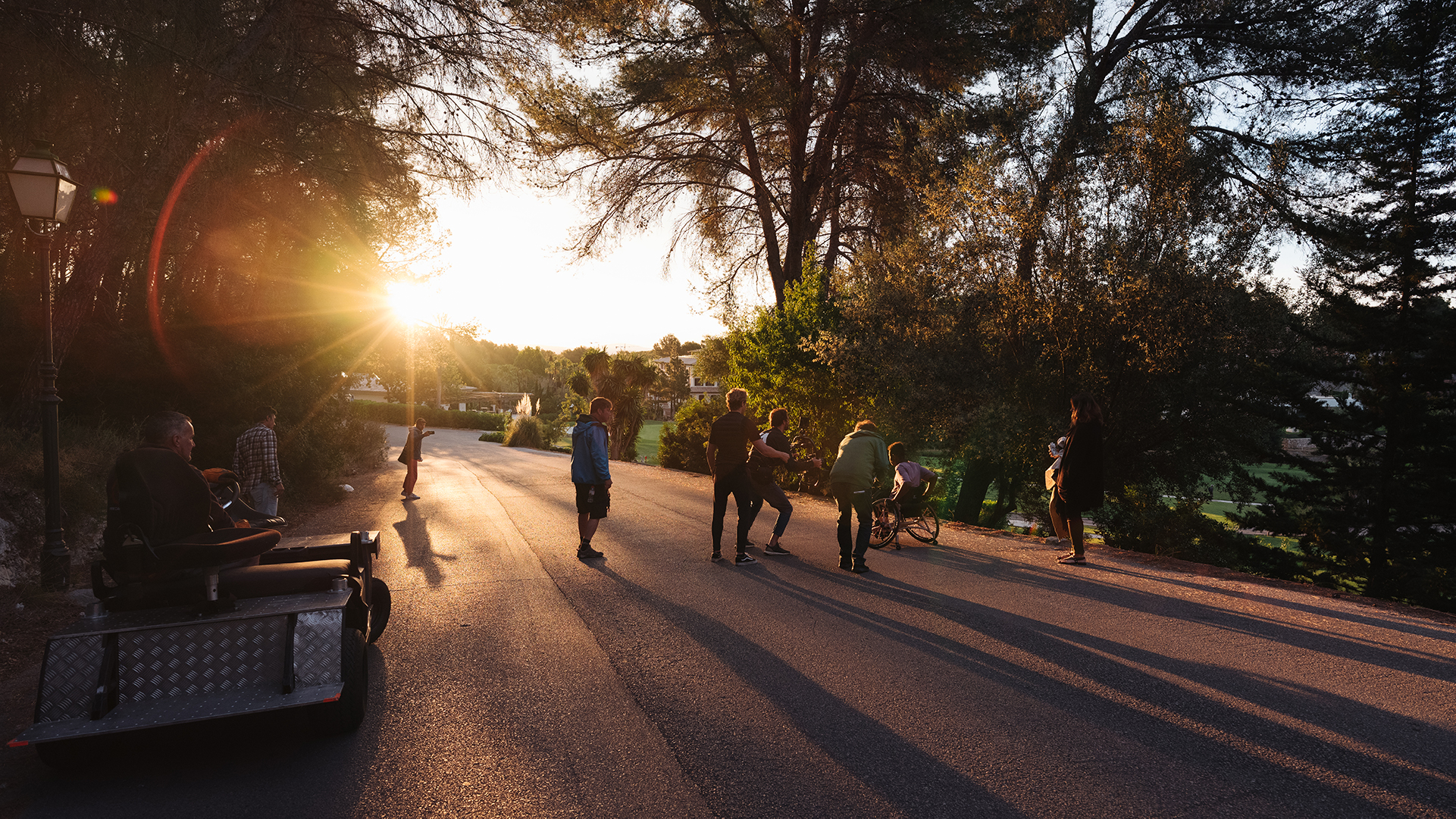 The campaign
From whooshing around freely at a beautiful sea-side resort that's wheelchair accessible, to building up the courage to jump into the deep end of a refreshing villa-side pool, this campaign seeks to inspire travelers to 'Live Curious' in a positive, real and relatable way. A key feature of the campaign is the role that music plays in each moment to awaken the senses and celebrate the way that 'Living Curious' makes travelers feel. The six songs featured to conjure this spectrum of feelings include 'Freedom' to Dolly Parton's 'Here You Come Again'; 'Determination' to
If you're not won over by a man freewheeling down a sunny road to the dulcet tones of Dolly Parton's Here You Come Again, you might need a holiday yourself.
Barbra Streisand's 'Gotta Move'; 'Confidence' to 'Betty Davis Eyes' by Kim Carnes; 'Wonder' to Yazoo's 'Only You'; and 'Joy' to "I Am The Very Model Of A Modern Major General" from Pirates of Penzance. The Live Curious campaign is a 360 integrated campaign that includes six brand films. Each is available in a series of :20 and :15 second films, social content for Facebook, Instagram and YouTube as well as radio to further underpin the campaign.
Credits
Chief Marketing Officer
Arjan Dijk
Senior Director Marketing
Matthew Gerrie
Marketing director
Andrew Smith
Director of Production & Creative Operations
Carine van der Heijden
Global Brand Producer
Ian Kennelly
Chief Creative Officer
Richard Brims
Creative Director
Laura Rogers
Creative Team
Genevieve De Rohan Willner, Selma Ahmed
Social Media Director
Bex Wilson
Business Director
Chris Jackson
Account Director
Georgia Bullen
Planning Director
Will Grundy
Executive Producer
Helen Kenny
Production Manager
Nicola Dempsey
Editor
Patric Ryan, Toby Conway-Hughes
Online & VFX
The Ambassadors
Post production supervision & Flame
Bas Moonen
Grading Colourist
Matt Hare
Motion Graphics
Dave Renton, Rink Hof
Music Supervisor
Beth Urdang
Sound Design and Mixing
Wave
Sound Designer
Randall Macdonald
Producer
Estelle Papougnot