How do you get a Paralympic tandem cyclist who has 1% eyesight, to ride solo on a racing bike?
As part of the awardwinning '5G. Samen vooruit-campaign', Matemade created the 4 minute case film for Vodafone and PR and Storytelling agency Glasnost.
Paralympic athlete Tristan Bangma has only one percent vision left and is unable to ride solo. Until shortly he cycled together with a 'pilot'. The gold medalist of Rio receives sound signals via his headphones about his opponents position trough the lightningfast Vodafone 5G-network . This enables him to ride solo again. A dream coming through!
The Campaign
The campaign film came together over a period of three months. A few weeks of script development and pré poduction, numerous shooting days and an intensive period of post-production.
Working closely with some of our specialist mates, we used race-drones, motorized skateboards and animation to capture the action from all angles possible. Together with PR & Advertisement agency Glasnost, we shaped the story into an unique 4 minute brandfilm that's used as showpiece for Vodafone's '5G. Samen vooruit-campaign', showing the possibilities of the new 5G-network.
The short doc is build upon the personal story of Tristan and the tech Developers of studio Frolic developing their 5G-solution for Tristan's problem. We wanted to use all available tools to make the film as emotionally impactful as possible.
A custom made soundtrack by MatemadeMusic and composer Sjoerd Jansen, was a no brainer in this as we wanted the music to support the emotional journey of our characters and create a distinct sound for each chapter of the film.
We chose a combination of fast pop drumbeat/ drum machines with modern synthesizers, synth basses and an exciting melody as a base to add on. Symphonic instruments such as the violin, piano and horns were used to strengthen the feeling of grandeur and victory, building towards cliffhangers and action scenes.
Watch the Case film below.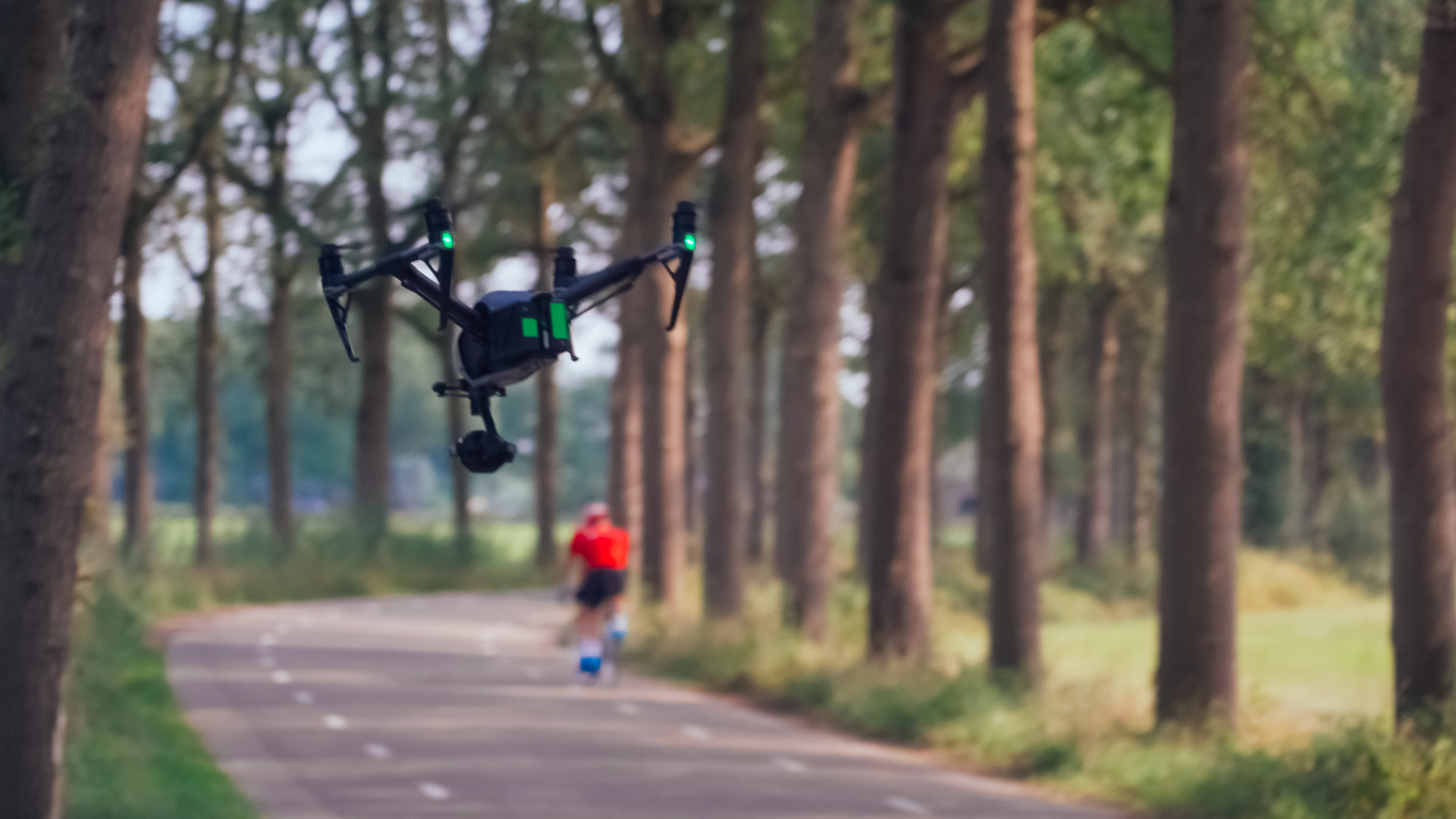 'I never thought I would be able to ride solo again. A dream coming through!'
Credits
Mart Rouman
Campaign Specialist VodafoneZiggo
PR & Storytelling agency
Glasnost
Sophia Heemskerk
Senior Consulant
Tim van Aerschot
Agency Creative
Christian Brienen
Agency Creative Producer
Directed by
Rakhal Heijtel
Camera Operator
Koen Brinkman
Camera Operator
Stefan Jansen
Set Assistant
Noud van der Lans
Race Drone Pilot
Ralph Hogenbrink
Edit
Davy Lee & Niels Gross